EFM 2022 Conference
15-17 Sept 2022 – Athens, Greece
Romana Andò and Leonardo Campagna (Sapienza University of Rome) present: A Girls' Eye-view. Exploring girlhood media representations through the lens of Italian female adolescence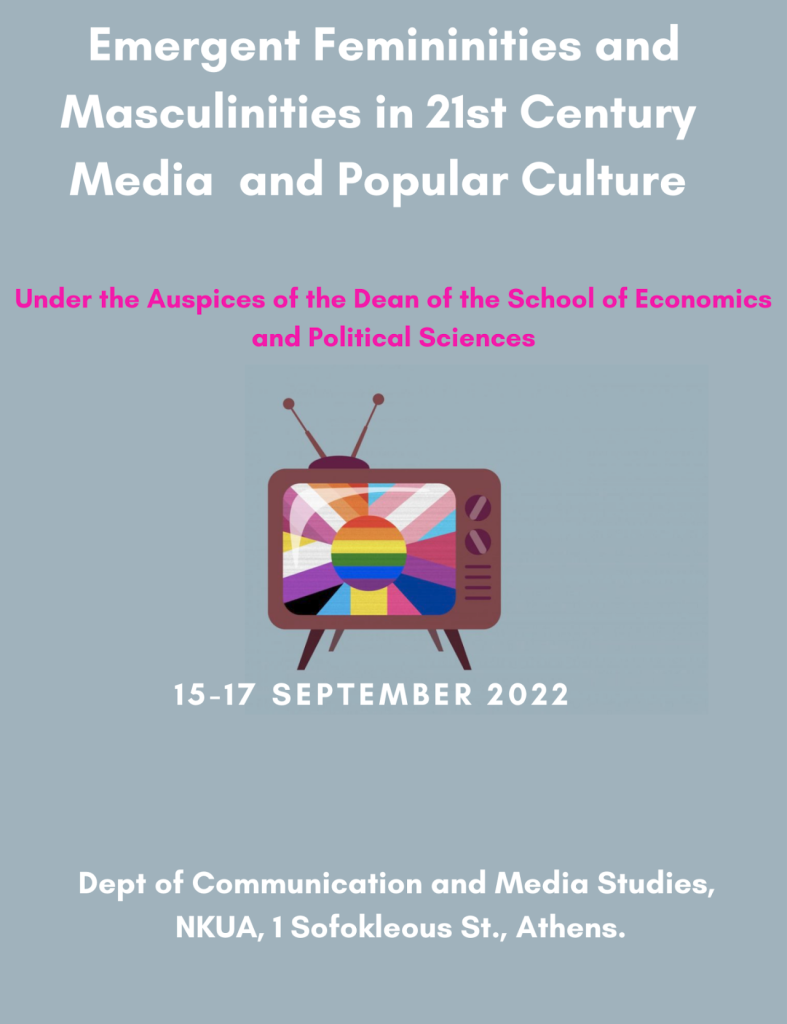 Reggio Calabria Film Fest 2022
August 26, 2022 Waterfront, Reggio Calabria, Italy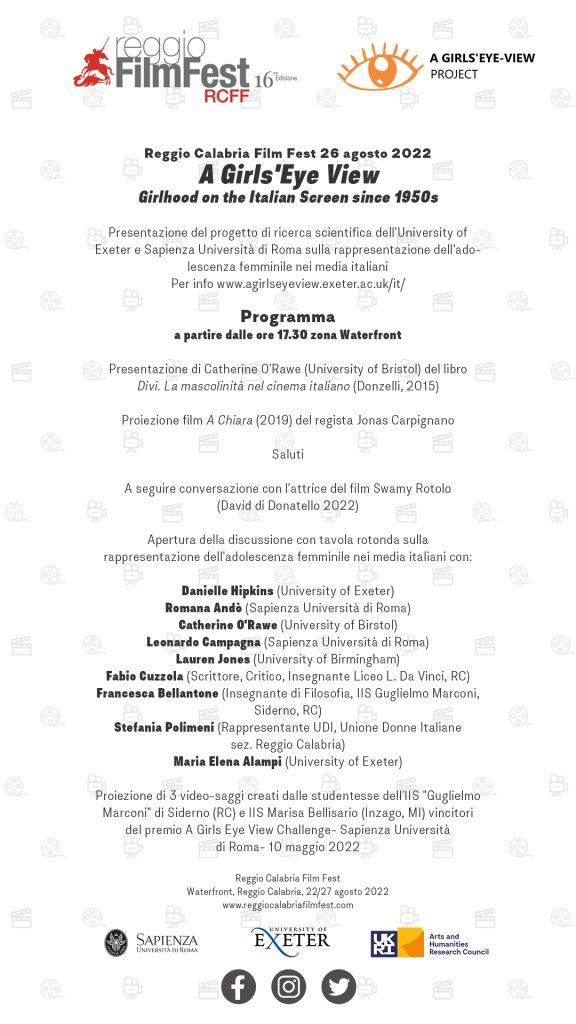 HipHop Cinefest
21 maggio all' Hiphopcinefest.org alle 17.00 presso Cinema L'Aquila 66-Roma/Pigneto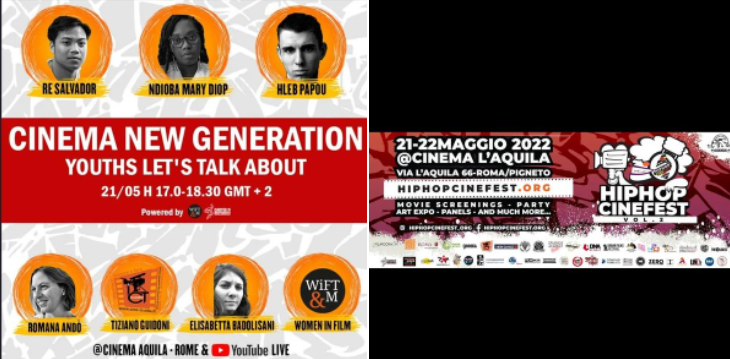 Aula Odeion, Facoltà di Lettere e Filosofia
Sapienza Università di Roma
10 May 2022, 10 am
A GIRLS' EYE VIEW VIDEO CHALLENGE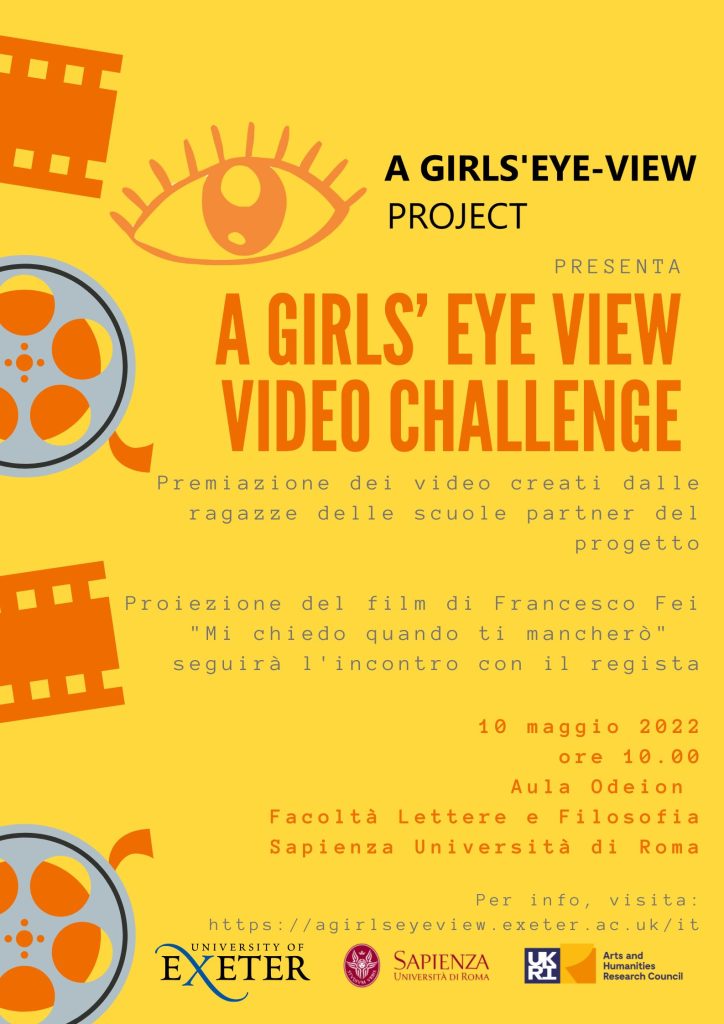 The bando for the school partners:
EXETER PHOENIX 5 March – 27 April 2022
A Season of Girlhood (ON SCREEN)
This spring Exeter Phoenix shines a light on Girlhood. Through a season of screenings, talks and events we will explore the space that connects and divides us and witness the experiences, which shape the charged energy of youth and all the joy and pain that comes with being a girl.
There will be a focus on Italian cinema with regional previews of A CHIARA and NEVIA, which explore European experiences of Girlhood through special introductions from Girls Eye View.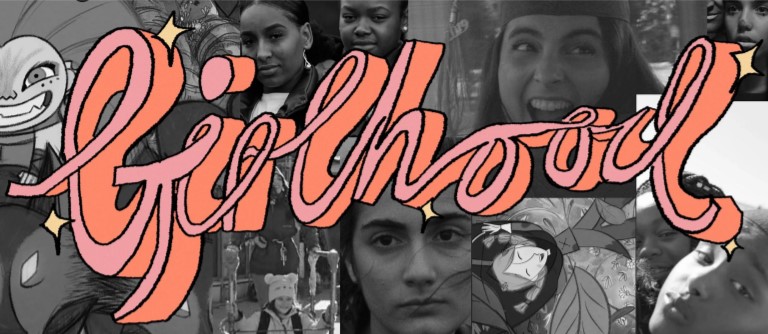 Sapienza, University of Rome 15-16 October 2021
Gender and Media Matters Widening the Horizons of the Field of Study International Conference
Romana Andò and Danielle Hipkins present: 'Chiara is a bit like any girl – she is flawed and makes mistakes': Negotiating adolescent female sexuality through the Netflix series Baby (2018-20) in Italy and the UK

The American Association for Italian Studies (AAIS)- 3 June 2021
AAIS Virtual Conference
Danielle Hipkins and Romana Andò present: Italian Girlhoods on Screen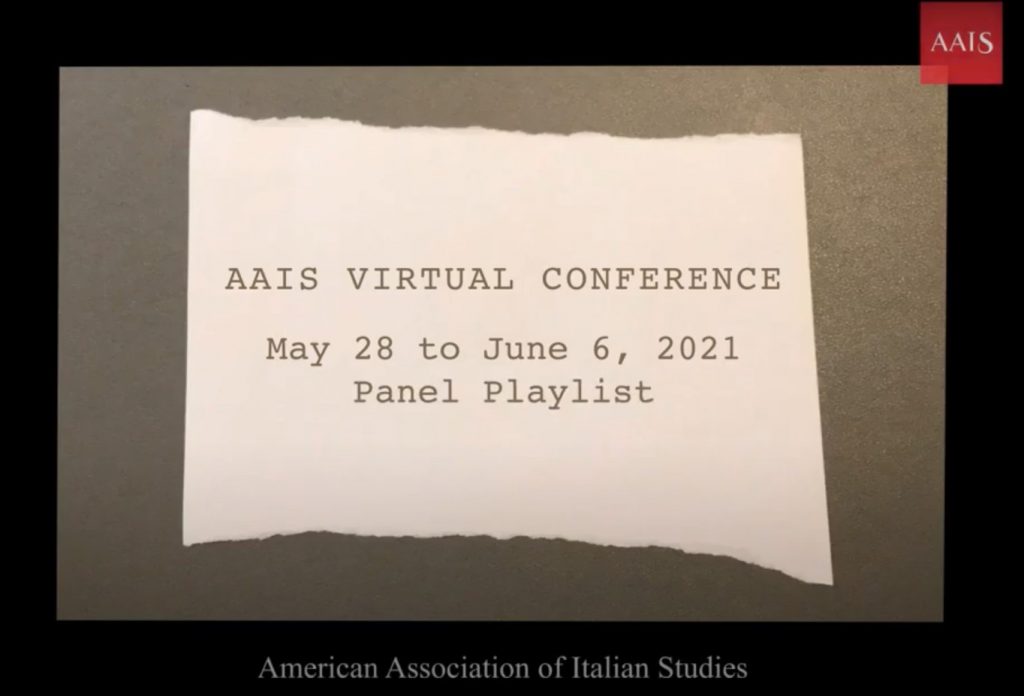 University of Texas at Austin – 30 April 2021
FIGSO Speaker Series – "A Girls' Eye View of the Italian Screen" with Danielle Hipkins (University of Exeter)
Danielle Hipkins presents: A Girls' Eye View of the Italian Screen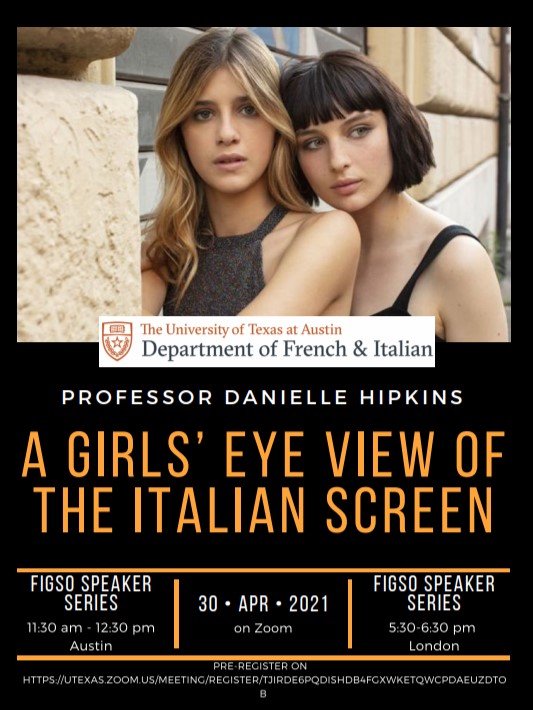 University of Bristol – 3 March 2021
Screen Research Conversation on Girlhood
Danielle Hipkins presents: A Girls' Eye-view: Girlhood on the Italian screen since the 1950s'